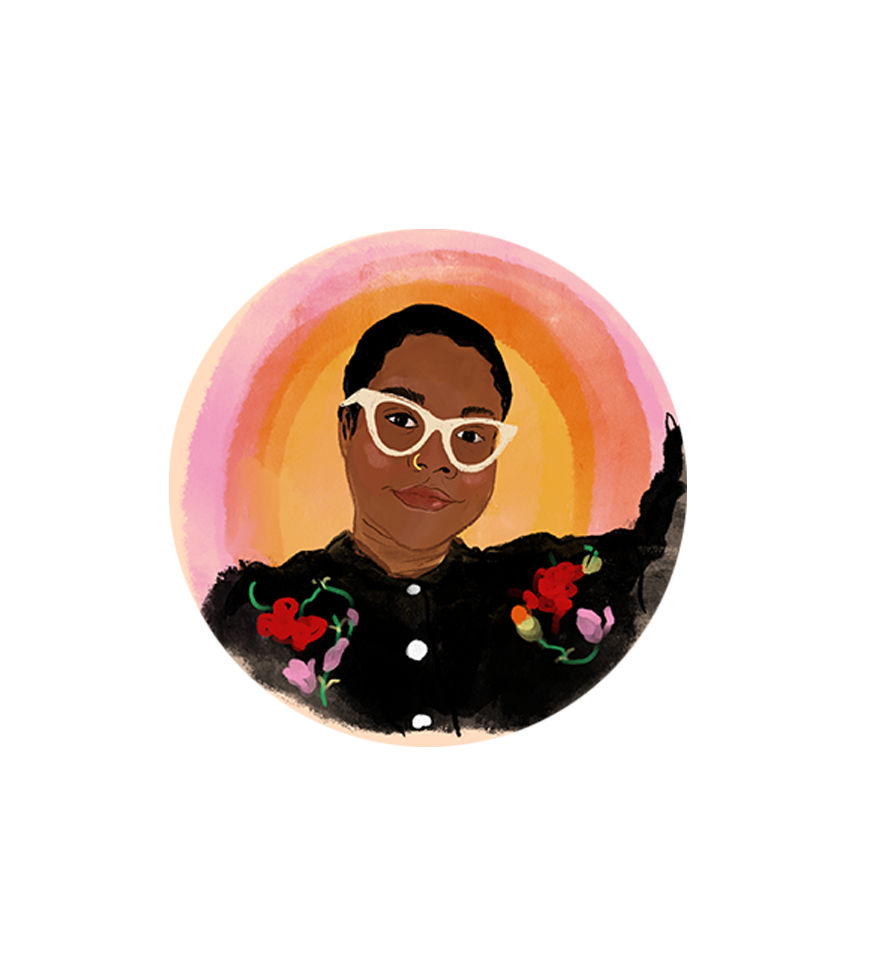 You can follow K on Instagram and Twitter at the handle @sheabutterfemme.
︎︎
About K
K Adetoyin (Toyin) Agbebiyi is a Black lesbian, and disabled organizer, writer, and macro social worker from Kennesaw, Georgia. The majority of K's work revolves around political education, writing, and organizing strategy in regards to ending the prison industrial complex. K has given trainings and lectures at universities such as Yale, Columbia, the University of Michigan, the University of Iowa, and the University of Illinois- Chicago Medical School. K's writing has been featured on Rewire News, WearYourVoice and also in MoMA PS1. They've also been featured in magazines such as BITCH and Glamour. In 2020, they were chosen for the BITCH 50 list.

K came to organizing through their lived experiences as a Black lesbian attending school in the south. In their 7+ years of organizing, K has organized in groups working on immigration, LGBTQ, reproductive, disability, and racial justice. They have been a member of numerous coalitions, and were a co-founder of the viral 8toabolition.com. During their time in Brooklyn, K was also an organizer with the No New Jails Campaign, Inside Outside collective, and an active member of Survived and Punished New York. They also co-created a Disability Justice Mutual Aid fund which raised over $60,000 for disabled organizers. K currently organizes in several abolitionist formations, and with the #FreeAshleyNow campaign, which is a campaign to free their friend Ashley Diamond.

They earned their BS in Human Services from Kennesaw State University and received the Outstanding Graduate Award for the College of Health and Human Services. In 2018, they earned their Masters of Social Work with a concentration in Social Policy and Evaluation from the University of Michigan School of Social Work. While in graduate school, K created an annual co nference around racial justice called Building Power. They also received the Rackham Graduate School Scholar Activism Award, along with the NASW Student of the Year Award. They are currently working on a book about prison abolition for University of California Press.

K currently resides in Atlanta, Georgia. When they are not working and organizing, they enjoy spending time reading, exploring outside, and hanging out with their friends and partner.